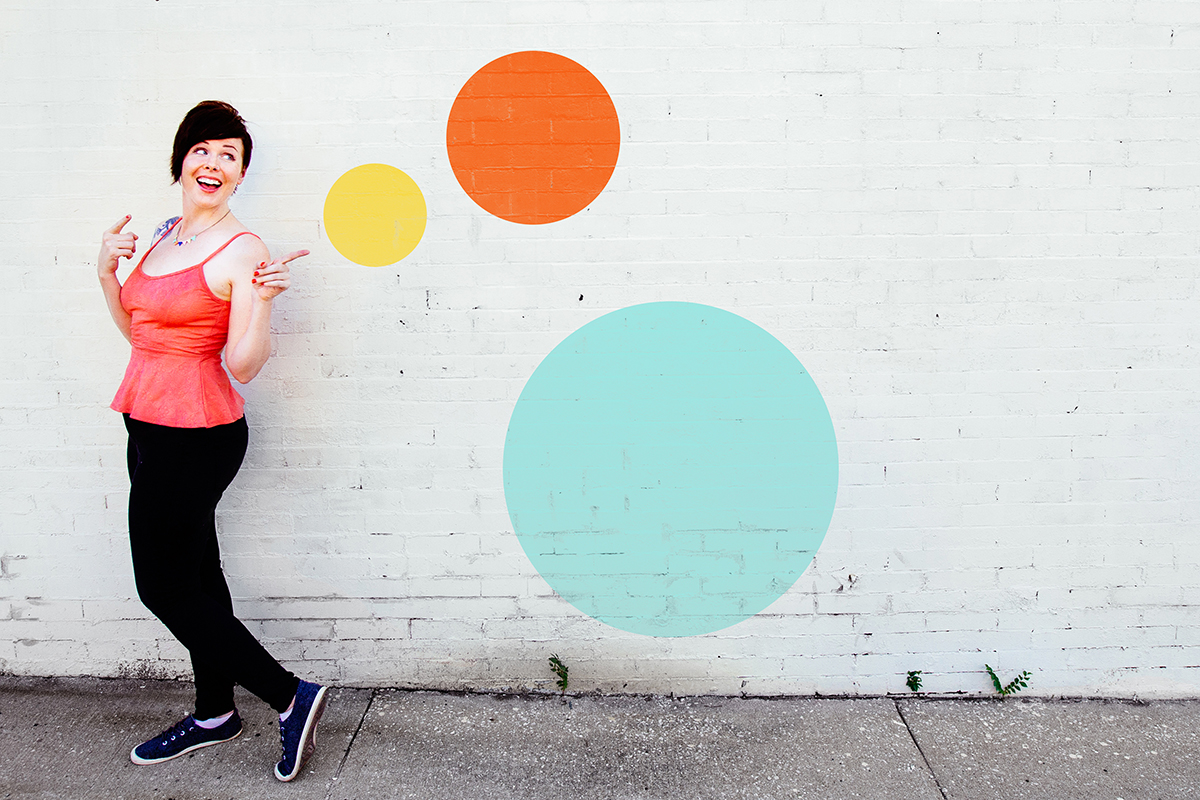 OH HEY!!! HERE'S MY SHORT + SWEET STORY AND HOW
I CAN HELP YOU GET MORE BIZ GROWTH WITH LESS WORK
(BECAUSE IF THERE'S ONE
THING I'VE LEARNED, IT'S THAT MORE WORK
DOESN'T EQUAL MORE GROWTH!)
For the most part, I was born and raised in good 'ol Missouri and homeschooled by my mom along with my two siblings. She always encouraged me to be myself and to follow my dreams, so as soon as I graduated from college, I moved to Hollywood CA to follow my dream of acting!
… But California was freak'in expensive, so while I was there, I decided to start my FIRST business: a wedding planning business. I was SO EXCITED!!!! … Until I planned my first wedding for a customer and discovered that I actually hated it. 😂 #BackToTheDrawingBoard
Fast forward about a year later and I decided to move back to the midwest to be closer to friends and family and to start a wedding photography business. (Hey, that's different than planning!)
Long story short, as soon as I moved back I already had enough paying clients to go full-time right out of the gate! I absolutely fell in LOVE with working for myself and it was the first time in my entire life that I had a job I absolutely adored. It was A-MAZING!
However after a few years, shooting weddings began to severely drain the introvert in me. I loved my photography business, but I longed for an ONLINE business where I could have complete freedom in my schedule, work from anywhere and help more people!
So I bought a new website, started a blog and attempted to figure out the whole "online business thing."