How to set the RIGHT goals and plan out your year so that
you can save time and get explosive results!
"Since the training I had my first 10K month this past month! I've also revisited the business plans I made for the first quarter and successfully accomplished my first goal. I'm thrilled to see the progress I've made in only 3 short months!
It's also made me not chase down all the shiny objects that compete for my attention, that's for sure."
April (Founder of PinkPosiesAndPearls.com)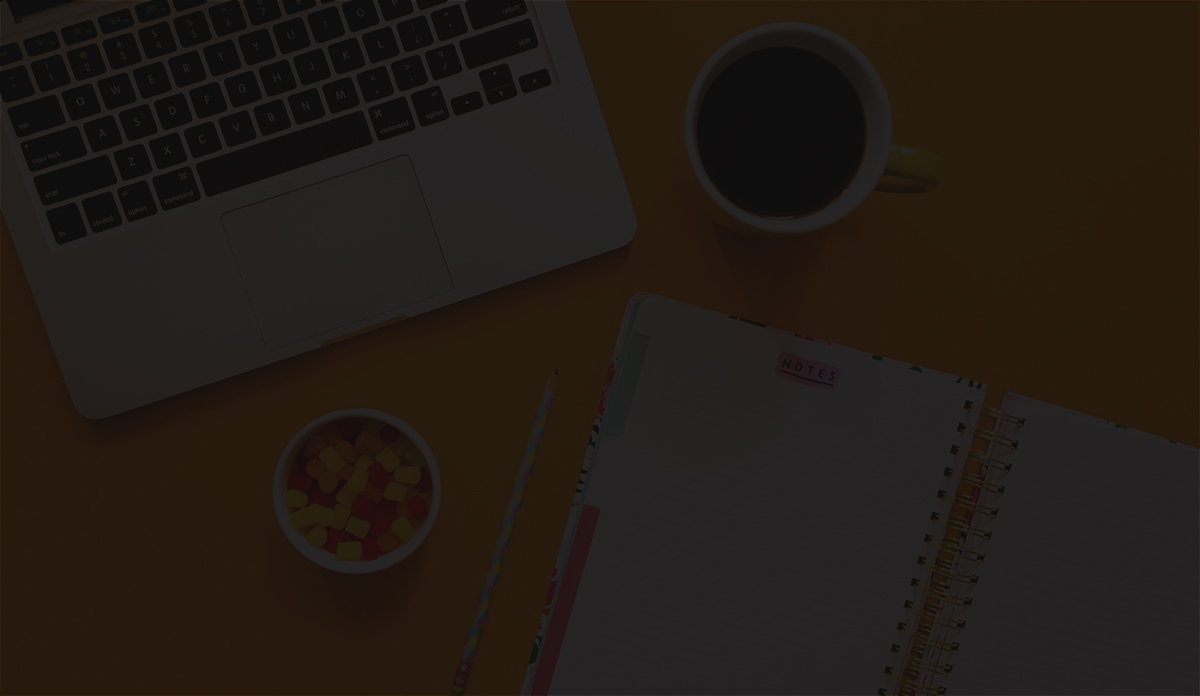 90% of online business owners
don't have the most
important thing they need:
the right goals with a plan for reaching them.

Most Online
Business Owners
Lack FOCUS.
They have no clue what they're actually working towards,
so they have no idea what the heck to work on every day!

And that's ...
well ...
a bit of a problem.
👉🏻 You're completely OVERWHELMED with how to make your business work
without going totally insane and / or broke.
👉🏻 You have so many ideas but no clue where to begin or what to focus on first!
👉🏻 You're NOT seeing the growth that you want so you spend your time
frantically jumping from one random thing to the next.
👉🏻 You're just winging it and your business is all over the place.
👉🏻 Your business just isn't as profitable as you'd like it to be. PERIOD.



I've been there too.
I spent nearly FIVE YEARS frantically spinning my wheels doing ALL the things and yet …

My business wasn't really growing and it STILL wasn't profitable. 😬
I was a frazzled hot mess that was
ALL over the place!
The only thing that I REALLY knew was that I wanted to grow my business.

But I didn't have clarity on my business vision or goals (let alone a plan for HOW I was going to reach them!) and so my day-to-day activities were ...
ALL. OVER. THE. PLACE.

I also had ZERO clue on what was actually working / not working, and
so I spent loads of my time working on the wrong things. 😂
I'd have about 50 new ideas floating around in my head at any given time, I'd start random projects spur of the moment and then not follow through,
and I'd blindly follow whatever shiny new strategy that I'd learn about from the latest podcast episode or webinar.
And at the end of the day, the only REAL thing I'd have accomplished
was half-baked projects and OVERWHELM.

But then I got it together and I
created my profit plan.
And ohhhhh BABY, everything changed!!! (For the better.)

Not only were the vision and goals I had for my business now crystal clear, but the specific STEPS that I needed to take in order to make'em happen were
all mapped out on my calendar step-by-step!
Instead of waking up feeling overwhelmed, I woke up feeling EXCITED.
I also went from 5 years of ZERO revenue to my first $8,524 month (and beyond) within a matter of months.
HOW?
Because I no longer filled my to-do list with random busy work because I knew exactly WHICH activities to focus on every single week to reach my goals
(and to consistently bring in more money and more customers.)
Yes, with LESS work my business was actually growing FASTER! 🎉

So get excited, because
you're about to create the plan you need in order to have your
most profitable year yet!

INTRODUCING:
The 5 Day Profit Plan
A proven 5 day process for strategically planning out your year so that you can
10x your business growth in HALF the time!
In just 5 days, you'll:
✔️ Get immense CLARITY on what you want (and HOW to make it happen!)
✔️ Come up with your "low hanging fruit" offer to bring in revenue STAT.
✔️ Map out your money makers so you can actually reach your revenue goals.
✔️ Create your promotional calendar
so that you can scale your business and focus on the RIGHT things (yay!)
✔️ Learn the crucial numbers in your biz so that you can optimize for profit.
✔️ Have CLEAR next steps for your biz!
Here's why you can no longer afford to keep winging it without a plan ...

1. Studies show that those with a strategic plan
are over TWICE as likely to successfully grow a
business that's actually profitable VS those
who DON'T create a plan. (For reals.)

2. Research shows undeniable proof
that setting the RIGHT goals
(with specific action steps) for your business
are an essential habit for success.
3. When you don't get clarity around
where you've been and where you want to go,
you get STUCK in the same old place with
the same old results. BOO.

4. Plus, "just winging it" is a surefire recipe
for wasted time, wasted
money and loads of OVERWHELM. Blah.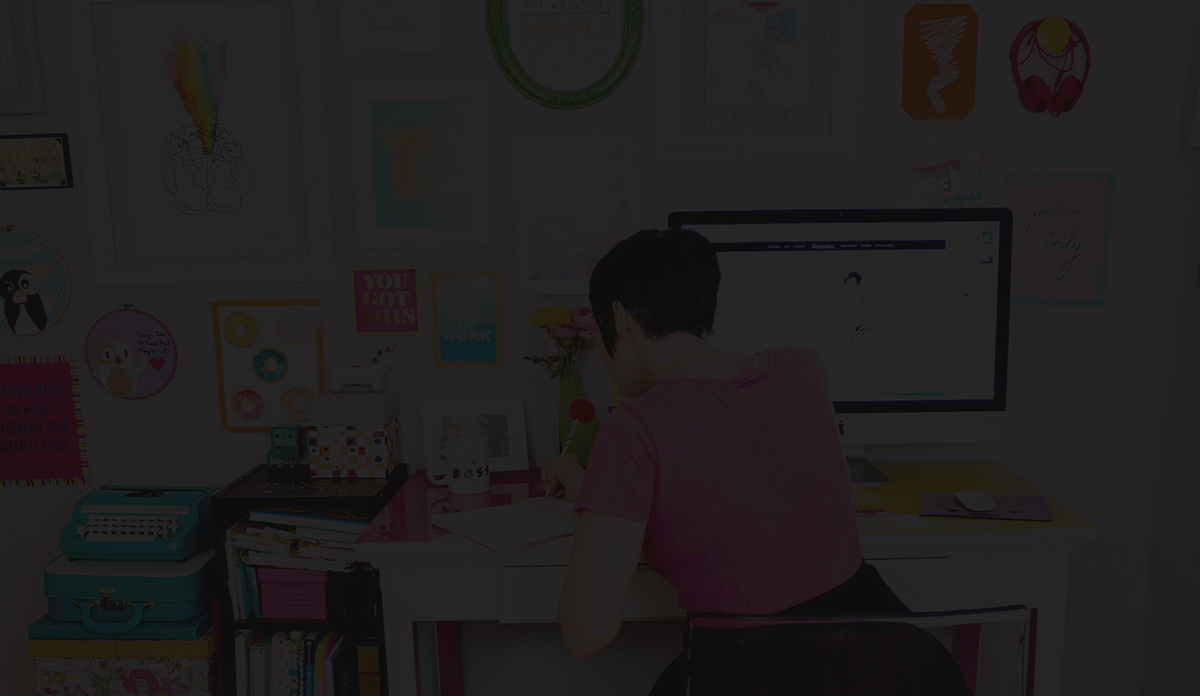 Do you think it would be wise
to try and build your dream home
without a blueprint?
(Yeah, I didn't think so either. The same goes for your business!)
Wondering What Type of RESULTS You'll Get From The 5 Day Profit Plan?
Understand how to prioritize
Feelings of motivation and empowerment
But don't take MY word for it … 😉
"This training is yet another example of brilliant, valuable info put across in a clear, fun and no B.S. fashion, but the most important factor I take away is that I actually felt super motivated during and after it! Now that my business is more streamlined and organized, I have more time to make it better! Sales have increased as has the number of happy customers who have left me lovely comments and even sending me thank you cards."
Helen (Founder of shinycreations.co.uk)

"Since the training I've booked many new clients, but
the thing I'm MOST proud of is that a created (and sold) my first online course!!! I've only sold it to two people so far ... but I haven't even launched it yet! Thanks for your help!"
Karine (Founder of Mariage Sur La Plage)
"My biggest win from taking the training was finally friggin' understanding the numbers! I'd been told I needed to "follow the numbers" before - but which numbers? When? Where the heck were they?? I now know which numbers to follow, what they mean and how to build my business around them.
It's nothing short of awesome."
EB (Founder of ebsanders.com)

"One thing that really resonated with me during this training was your method for setting income goals, and being able to work backward from those figures has been incredibly helpful! I've already blown past my "minimum" goal and am now on track to meet my "medium" goal! It's only up from here! This year is going to be awesome!"
Taughnee (Founder of EndeavorCreative.com)

"Since taking the training I've sold a bunch of courses at full price and have a group of people interested in individual coaching! (That's actually a huge success for me because prior to 2018, I didn't have any courses to sell.)
This training also helped me set quarterly goals for 2018 and I'm on track to meet them."
Lisa (Founder of LisaFerland.com)
"Before Allison's course I couldn't work any numbers. Now I have clear financial goals and I know how to reach them by choosing the correct income streams, plus I have a roadmap to follow! This course brings clarity and the examples help you to understand the concepts. On top, the bonus videos are another course on their own. Thank you Allison for helping me to start my business on the right foot."
- Vanessa (Founder of Learn French with Fun)
Ah, just imagine ...
 
✔️ Having a CLEAR PLAN for effectively
growing your business every day
✔️ Actually REACHING your big scary
revenue goals for the first time
✔️ Feeling EXCITED and CONFIDENT
about your business and your goals
✔️ The peace of mind knowing you're
spending your time on the RIGHT things
 

If you fail to plan, you plan to fail. And if you have no specific goals, then you will get no
specific results. #TruthBomb
Wondering What The Course Includes?
The complete training is self-paced and can be completed in 5 days or LESS!
By the end you will have a COMPLETE ROADMAP to having your
most profitable year yet!
DAY 1: GET MASSIVE CLARITY
In this lesson, it's all about CLARITY. You're gonna learn exactly how to discover
what you really want (and don't want!) for your business so that you
can create the step-by-step roadmap for getting there. Why? Because setting great
goals and making BIG things happen all starts with getting extreme clarity
on WHERE you're going!
DAY 2: PLAN OUT YOUR MONEY MAKERS
You're gonna get clear on the money makers in your business! After all, it's not enough to simply set lofty financial goals for the year, you need to know where specifically all that money is going to be coming from. You'll also learn how to project revenue for each income stream so that you have solid numbers to strive for in order to help you actually HIT your financial goals! (Yes, even if you haven't created ANY paid offerings yet!)
DAY 3: CREATE YOUR ROADMAP
In this lesson you'll learn how to actually create your roadmap to get you to where you want to go! This includes your promotional calendar so that you can focus on the RIGHT things every single day in order to most effectively grow your business. While you'll be getting clear on your overall focus for the current year, you'll also be creating your detailed plan for the current quarter so that you can start hitting your goals ASAP.
DAY 4: GET THE RIGHT MINDSET + HABITS
Now it's time to learn about the number #1 mistake that most entrepreneurs
make when it comes to achieving longterm success, and how YOU
can avoid it. Because in order to show up and do the things that you need to do
in order to get the RESULTS that you want to achieve, you need to develop the right mindset and habits that'll allow you to step outside of your comfort zone
and carry you through like a champ!
DAY 5: OPTIMIZE YOUR BUSINESS FOR PROFIT
In THIS lesson on how to optimize your business for PROFIT, you're gonna learn about the 3 main things that you absolutely need to focus on with all of your business activities in order to make the most of your marketing efforts, as well as the crucial numbers that you need to know in order to optimize your business for profit. (Yep, even if you're NOT a "numbers person" like me!) No more driving your business blind, baby.
This training can be completed in 5 days
or LESS with a minimum 1 - 2 hour
a day time commitment. Wooo!
The daily lessons include video, slides, workbooks and extra resources. BAM!
Oh Hell Yeah There's BONUSES!
These will save you time, make your life easier and help you generate extra profit in your business. Woo!
1. FIND YOUR PERFECTLY PROFITABLE BIZ IDEA WORKBOOK ($67 VALUE)
Before you can create a strategic roadmap for growing your business, you need to know exactly WHAT the purpose of your business is and exactly WHO it's for! Whether you still need to come up with the perfect idea for your business, or you just need clarity on who the heck your perfect dream customer is, this workbook will walk you through how to do BOTH.
2. THE INTEGRATE MINI COURSE:
USE TRELLO TO RUN YOUR BIZ & SUPERCHARGE YOUR PRODUCTIVITY!
In this powerful mini course, you'll learn exactly how I use Trello as a central hub for running my business and SUPERCHARGING my productivity! (Including how I plug my profit plan directly into my schedule + calendar.) Get the exact boards & templates that I use for things like creating my work schedule, keeping track of everything, running a team, doing valuable market research, tracking failed payments and so much more.
3. QUICKLY CREATE YOUR "LOW HANGING FRUIT" OFFER ($149 VALUE)
Feeling stumped on WHAT paid offer to create for your audience? (Maybe you don't know HOW to get ideas for a paid offer or don't know WHAT offer to focus on first?)
Or maybe you'd simply like EXTRA ideas for generating more income quickly? This bonus will help you generate ideas for paid offerings that you could create quickly and easily so you can start bringing in the revenue!
4. MY $38,000 PROMOTIONAL CALENDAR TEMPLATE ($179 VALUE)
Are you wondering what the heck actually goes into a successful promotion? Maybe you're wondering how many emails to send or how to lay everything out? Get the EXACT promotional calendar that I used to create a nice'n'easy promotion that generated $38,000 in sales in 7 days so that you can knock your own promotions out of the park! Including what I did the month BEFORE the promotion to get my audience ready for action, baby.
5. 30 SIMPLE TWEAKS + STRATEGIES TO INCREASE YOUR REVENUE THIS YEAR ($399 VALUE)
This juicy video master class will walk you through 30 different simple tweaks + strategies that you can quickly execute in your business to exponentially increase your profit! Wondering what type of activities are the MOST important to focus on? These are it. Plus, 95% of these tweaks + strategies can be executed in just 10 minutes - 1 week! Heck to the YES.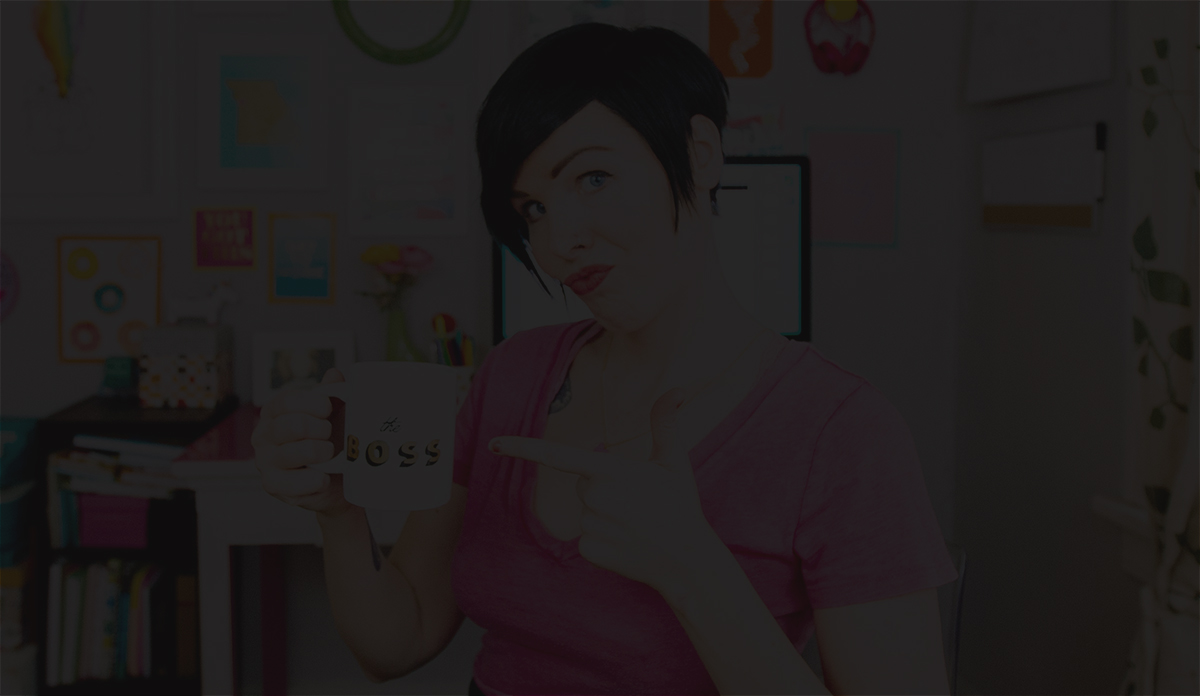 Get started now and you'll be well on your way to your most profitable year yet
IN JUST 5 DAYS!
Let's Sum This Awesomeness Up-
Here's Everything Included
With Your Enrollment:
(I want you to be aware of the enormous value that you'll get with this amazingly SIMPLE course.
These numbers aren't inflated for the sake of looking big- they're an honest, good faith estimate since you can't purchase all of these components separately!)
✔️ THE CORE 5 DAYS WORTH OF TRAINING
TO CREATE YOUR STRATEGIC ACTION PLAN FOR
HAVING YOUR MOST PROFITABLE YEAR YET
These core lessons are based on my 9+ years worth of experience starting and growing multiple successful businesses all as a one woman show. The process that I outline in easy-to-follow action steps to help you create your strategic action plan is something that I've refined over years worth of planning my own business ventures! I've also broken everything down in the simplest way possible to save you time and to only give you what you absolutely NEED for creating a kick-butt plan that will allow you to have your most profitable year yet.
($900 value)
✔️ ALL OF THE BONUSES
MENTIONED ABOVE (AND THEN SOME)
Yo, all of the bonuses listed above are things that will help you save time and exponentially increase your profits! The strategies and insights that you'll get with these bonuses are things that I've spent many years, countless hours and thousands of dollars to learn, test, refine and package up for you. 😊
($1,700+ value)
✔️ THE CONFIDENCE AND PEACE OF MIND
THAT YOU'LL HAVE WHEN YOU CREATE A SOLID
PLAN FOR GROWING YOUR BUSINESS
I've had countless students who have taken this course say that afterwards they've felt the MOST excited that they've EVER felt about their business! That their self doubt was literally GONE. That their peace of mind was ABUNDANT because of the clarity and direction that they now had with their business. Feeling GOOD and having strategic action steps that will actually GROW your business is huge.
(Priceless)

Everything is Online.
Learn at Your Own Dang Pace.
 
Hey guess what?! You've got lifetime access
to the training and all of the juicy bonuses, so you can start and go through everything
whenever you're ready and at your own pace!
However, the main training can be
completed in as little as 5 days with a
minimum 1-2 hour a day time commitment
so that you can be well on your way to your
most profitable year yet ASAP!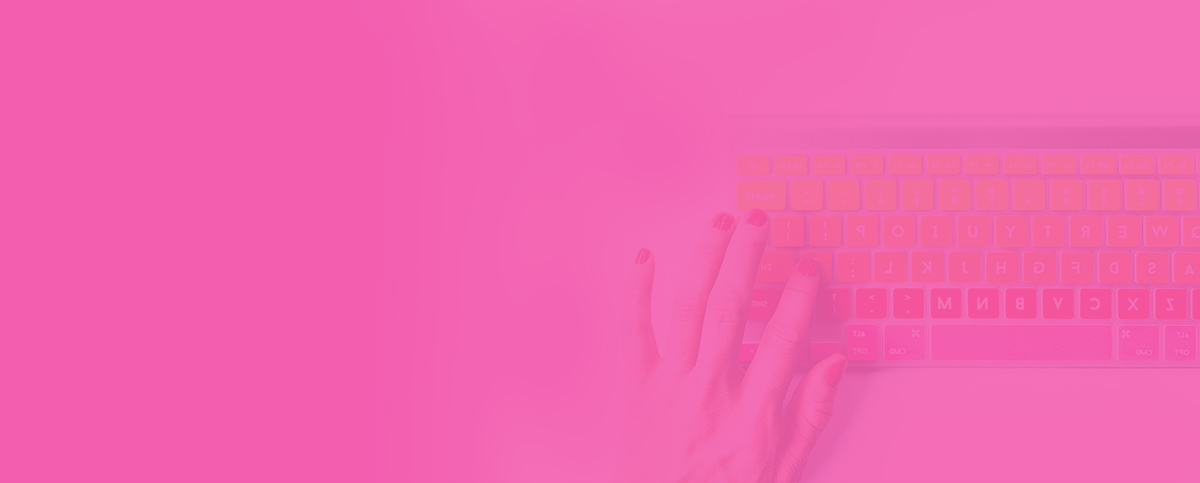 You're Totes Protected With My 100% Risk Free Guarantee
I know that this is a value-packed course and I'm 100% confident that you're gonna effing LOVE IT and get tremendous value from it!
But I also don't want unhappy students.
Here's how it works:
You've got 2 full weeks to test drive the course to see how you like it! If you feel that I haven't delivered the value, simply email:
customersuccess@wonderlass.com within 2 weeks of your purchase and show us your completed coursework for each of the 5 days and we'll issue you a full refund. The reason for the completed coursework is simple:
I only want to work with people who are the most committed to actually taking consistent action! I'm dedicated to helping my students get results, and I want them to show that same level of dedication by putting in the 5 days worth of work.
But you can keep my '30 Simple Tweaks & Strategies to Increase Your Revenue' bonus valued at $399 for FREE.
Yes that's right, even if you request a
full refund this bonus is yours to keep!
Wondering if this course is for you?
This Course is Totally For You If ...

You haven't even LAUNCHED your online business yet.
I couldn't think of a better way to prepare yourself for starting your new business venture than by coming up with a solid PLAN for it! You'll get clarity on the action steps you need to take, where you want your business to go and
you'll even learn how to project revenue for your very first year!
Your biz just ISN'T PROFITABLE!
But damn … you'd really LIKE it to be! (And sooner rather than later!) 😂
In this course you'll come up with a solid plan for how you'll grow, how you'll make money ASAP and what you need to do to THRIVE online!
You've got an online business, but you're "just winging it."
Up until now you've just been kind of ... well ... "winging it." And as a result, you find yourself not knowing what to focus on, falling prey to "shiny object syndrome" and NOT seeing the growth that you so desperately want! Your current version of planning includes long to-do lists and random goals that you rarely hit.
You sell suh-weet digital products.
When you sell digital products, you need to have a solid plan in place for HOW you will continue to get traffic, customers and sales! And if you've got revenue goals, then you need a roadmap for hitting them.
Your growth has plateaued and you want a BREAKTHROUGH.
Your online business was going great for awhile until ... it wasn't.
Your income has hit a plateau and you find yourself secretly wondering, "Well ... is this it?" You know you want to take your business to the next level, but right now the only plan that you have for doing so is the
scattered one inside of your head!
You have an online business of any kind.
If you're trying to run an online business of any kind, then you need a solid roadmap in place so that you know how to spend your time, can make wiser decisions and can continue to grow like heckfire!
This Course is Totally NOT For You If ...
You have a habit of
buying courses but never
actually use them.
This course will only benefit those who actually take action
and put in the work! If you think just buying the course without putting it into action will benefit you,
then please save your money, yo!
You don't really
take your business seriously.
This course is for those who are SERIOUS about seeing their business succeed, and they're willing to put in the time and effort to make that happen! This ISN'T for you if your biz is just a side gig "just for fun."
You don't have an online business and you don't plan on starting one!
This one might sound just a tad obvious, but if you currently DON'T have an online business (and you're not seriously planning on actually starting one), then this course would be quite ... pointless.
"After your training, I set definite goals for the month of January and actually reached those without really doing much other than just seeing clients booking more! I made much more revenue than the previous months. This training helped me gain clarity and focus for the first time, like looking at my numbers to see what's really working and what isn't. It's made a difference in my life and I plan to keep implementing this and using the worksheets regularly!"
Lisiane (Founder of TheFrenchCompass.com)
You've got Questions? I've got Answers!
Does this course teach me marketing? (Like HOW to grow my email list
and sell my stuff?)
No, this course isn't about marketing.
It'll teach you how to get clear on your business vision + goals (including revenue!) and will then walk you through how to strategically plan out your year in order to actually MAKE THEM HAPPEN. It'll get you laser-focused on the activities that'll move you towards your goals, grow your business and bring in revenue!
However, some of the juicy BONUSES will give you marketing strategies + tips to implement. Woo!
What's the difference between this course and your other course called 'The Complete Online Business Blueprint?' Do I need both?
The 5 Day Profit Plan will teach you how to get clear on your business vision + goals (including revenue!) and will then walk you through how to strategically plan out your year in order to actually MAKE THEM HAPPEN. It'll get you laser-focused on the activities that'll move you towards your goals, grow your business and bring in revenue!
Whereas 'The Complete Online Business Blueprint' is a comprehensive, step-by-step program that will walk you through literally all the things when it comes to starting + growing an online business that's fueled by passive income from digital products. Like getting clear on your purpose + niche, starting + growing your email list, coming up with a paid offer idea that your audience will love, growing your audience, marketing, sales funnels ... pretty much ALL the pieces of the online biz puzzle. :-)
Do you need BOTH?
If you already have 'The Complete Online Business Blueprint', then you don't need 'The 5 Day Profit Plan' UNLESS you need help with getting organized and strategically planning out your year. If you enroll in 'The 5 Day Profit Plan,' then you might need 'The Complete online Business Blueprint' IF you need more in depth, step-by-step help with all things online business (like MARKETING, for example) and you want more support / direct access to me via the private Facebook group
and live office hours.
Do you offer a refund policy?
Yes! I have a 14-day full refund policy, which you can see at the very bottom of the page. :-)
Does this course teach me how to create a specific product to sell?
No. This course walks you through how to create a strategic PLAN for growing your business so that you can maximize your time, focus on the RIGHT things and grow your revenue! It covers things like how to plan your year in quarters, how to prioritize your tasks, how to create your promotional calendar + work schedule and what NUMBERS you need to focus on growing in your business.
However, there IS a bonus lesson on how to come up with ideas for your "low hanging fruit offer!" (Ii.e. something that you can create quickly and easy!)
Does this course come with a
Facebook group?
No it does not.
What if I haven't even launched my online business yet?
No problem! I couldn't think of a better way to prepare yourself for starting your new business venture than by coming up with a solid PLAN for it! You'll get clarity on the action steps you need to take, where you want your business to go and you'll even learn how to project revenue for your very first year!
Is this the same thing as the 'Business Breakthrough' training series that you offered back in December 2017?
Yes! This is the Business Breakthrough training series except that it's been re-named, re-vamped AND there's been tons of extra juicy bonus content added to it!
So you can consider this the new and improved version. 😉
When does the course start and finish?
It starts now and never ends! It's completely self-paced, so you get to decide when you start and when you finish. Woot! However, this course is meant to be completed in just 5 - 7 days, so I recommend setting aside 1 -2 hours a day for about 5 days to get through it.
Plus, you have LIFETIME access to the material (including all updates and added bonuses!)
It's time to make a decision, you creative bundle of joy!
Are you ready to join the tribe of amazing entrepreneurs who are currently making their business dreams come true with the proven and powerful process of creating an inspiring (but totally doable!) roadmap?
How do you want YOUR life and business to look 12 months from now?
But why enroll RIGHT now?
Because your future self will thank you.
Because your dreams are IMPORTANT and they're worth going after right now. Not tomorrow, not a year from now,
but right this very second.
Create your roadmap for getting there.

Plus, the frustrations you have right now will only continue to get bigger.
If you're experiencing things like massive overwhelm, lack of focus and lack of growth, do you really think
that continuing to "just wing it"
will really help?
The more you let those
frustrations simmer, the crappier they'll make you feel. And THAT can lead to things like failure to even launch, burnout and giving up.
Plus, how long are you willing to go without seeing an actual PROFIT in your business? Months? YEARS?
(Psssst, if not now, then when?)
If you don't say YES to your goals, your business
and your dreams right NOW ... when will you?
Not sure if it's worth it? Just click on the image below to see crap tons of raving testimonials!

"This training has kept me focused and on track- I even landed my first client! On top of that, I've also set up a brand new website for my business to live and I have blog posts ready for the next coming two months. I feel so
on top of things right now!"
Desiree (Founder of Pinterest-Manager.com)

"Since going through the training my piano studio now has a waitlist! I've also got a way better handle on my social media strategy (read - I'm actually using it now)."
Amanda (Founder of AmandaSabelkoMusic.com)
"I absolutely LOVED this training. It helped me get focused and realize that change can happen if you make it happen! Since the training I've made time to create my first paid offer and am getting ready to sell it! Aside from that, I think the mental result of motivation and excitement, despite the scariness of it all, should not be underestimated."
Elzevera (Founder of WillowEditing.com)
"This training left me feeling absolutely amazing!
I don't think I could ever feel more prepared to reach my business goals. I feel excited to improve and just the right amount of SCARED! If you are considering trying
this out, DO IT. It will change your life."
Sarah (Founder of NormanStreetDesigns.com)

"After your training I've had a strong start to 2018- I hit all of my Q1 goals and started tackling my Q2 goals! Last year I did 6 website designs TOTAL, and this year I've already completed 6 and have 3 more in the pipeline! Last year I had just 4 speaking engagements total, and this year I've already had 5, all of which have generated new business."
Allie (Founder of MyMICROMarketing.com)
"Before taking this training I was completely overwhelmed at the thought of starting the new year! There were so many vague things I wanted to do but no clear direction on HOW to make them happen. THIS COURSE WAS THE BOMB!
I went from feeling like a wet soggy sock to feeling like a unicorn on steroids! Allison is amazing and her trainings are absolutely life-changing!! My business is getting the kickstart it desperately needs!"
- Jessica (Founder of TheVanillaMuse.com)
"This training series was the most valuable content I consumed all year. It got me laser focused on intentionally setting my financial goals and putting a realistic (and exciting!) plan of action in place. Thanks so much for your amazing guidance and light hearted attitude Allison!"
Jodi (Founder of JodiGraham.com)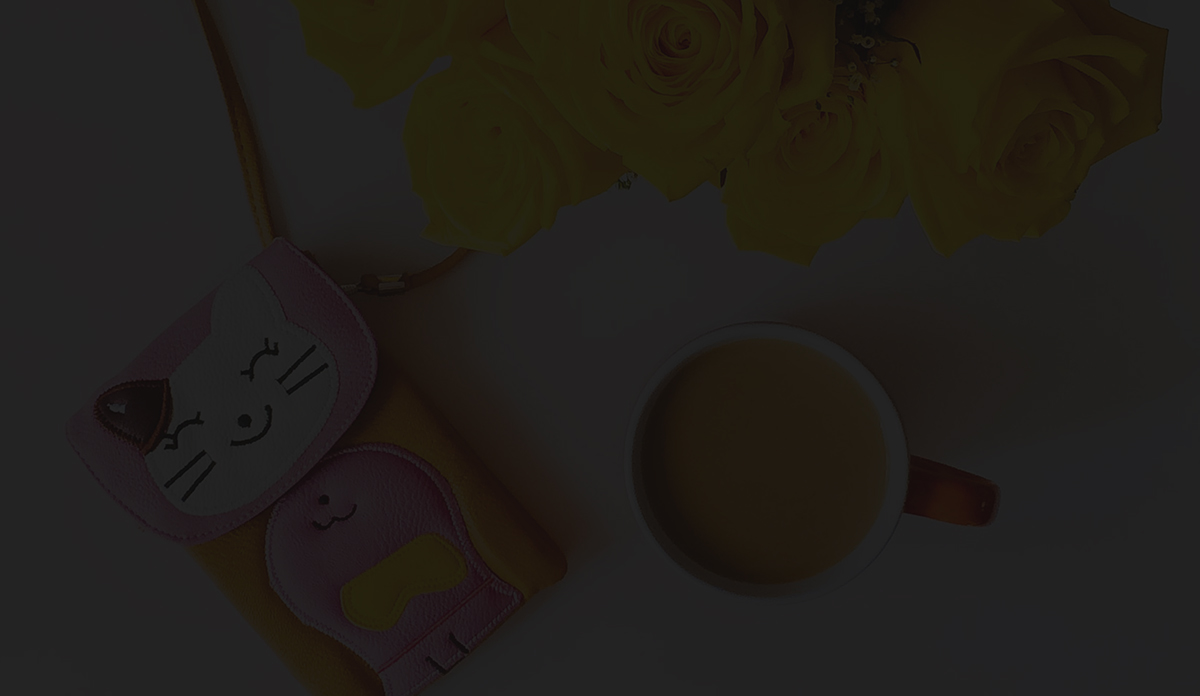 Enrolling is super easy peasy!
Don't waste another second.
"Through this training I realized that I wasn't enjoying the way I was monetizing my blog anymore and planned the first quarter to experiment and reflect. I'm now planning Q2 and I'm so excited! The most exciting part though, is that I used your planning methods to plan other aspects of my life, and in Q1 I lost 15 pounds and got on track to purchase a home by the end of the year! You rock, I'm definitely a super fan!"
Amber (Founder of ThePlayfulLearner.com)
"Before this course, I was feeling defeated. I actually was just thinking of closing up shop for good! I had been so confused and just winging things to try and make the income to survive/live on that I really lost my passion.
This course has really brought me HOPE. That I CAN create something great and work on building something if I can have a plan, make decisions and start listening to my fans and customers and start having fun again!"
- Heidi (Founder of 2CuteInk.com)
"I'm the newbiest of newbies. Before taking Allison's course, there was NO WAY I had any sort of answer to the question 'What's your revenue goal for next year?' I didn't even believe I COULD have an answer about an online business that doesn't even exist yet! This course gave me step-by-step handholding to SHOW me how to predict revenue. Now I not only have a realistic revenue projection for 2018, but I also know exactly what products it's going to come from and HOW to overcome the obstacles to get there. It's a great springboard for planning my whole year!"
- Mary (Founder of a Soon-to-Launch Business)
"Before this training, I was in a cloud of confusion and self-doubt. I had just started a blog, but not really feeling it. Then the fear and what-if's hit like a ton of bricks! What now?
So I signed up for this training and my confidence has skyrocketed ever since! I have so much more clarity and my self-doubt is GONE. Now I have all 4 Quarters laid out and written down. I have started breaking down my first quarter goals. After this class, I know now that this will be the best rockin year ever!"
- Shani (Founder of BlogStyleLife2.com)
"I just completed the course -WOW! It gave me the needed clarity for launching my new venture! I've had this site for a few years now ... I dabbled in it. It wasn't going anywhere. But the workbook made all the business things click! I'm now ready to re-launch the site on January 1, 2018! I haven't even launched yet and I'm already getting businesses wanting to talk to me about my services! I don't think I could have done this so quickly without this course."
- Lisa (Founder of LisaBFinancials.com)
"This training set my sights straight in my business. I never thought to write down a monetary goal and use that to set my pricing! It turns out, I was completely underpricing and underestimating the amount of time I was willing to put into my business! This training was everything I hoped
it would be and more!"
- Amanda (Founder of TheBeachyBuddha.com)
Refund Policy, Earnings Disclaimer and Legal:
I genuinely want you to be happy so I offer a 14 -Day refund policy. If you try the course and find that it's not the right fit for you, then you may request a refund for up to 14 days after you purchase the course. However, I DO require that you show completion of the 5 main course lessons (which can be done in as little as 5 days or less!) Why? Because I only want to work with people who are as dedicated to growing their business as I am.
This refund policy is designed to give you 14 days to try my course, have a look around and to learn! If you do the work, put in your best effort and feel that I haven't delivered on providing value that will allow you to create the roadmap for growing your online business, then I will issue a 100% refund.
But but ... why not 60 days? Or 30?!
The short answer? Because I only want to work with people who are the most committed. Plus, 14 days is plenty of time to have a look around and watch the lessons (the entire training can be completed in as little as 5 days, after all!)
When you enroll in The 5 Day Profit Plan, you're acknowledging that you have received and agreed to these terms. To read the full refund policy, terms & conditions plus the earnings disclaimer please click here.